What are the best cars for road trips? To get to the bottom of this age-old debate, let's look at the three main priorities when choosing your vehicle:
First, is it going to cost you a fortune in gas money to cross the country with? MPG ratings have never mattered more to your wallet than they do on a long road trip.
Secondly, is your vehicle going to get stuck in the mud if you're going off-road? If you're the more adventurous type, your priorities may direct you toward an SUV with excellent handling and all-wheel-drive.
Finally, does your vehicle have higher safety ratings than the average sedan? The more durable your vehicle, the better it is in terms of keeping you safe when the road throws you a curveball.
As you research which vehicle to grab for your summer road trip, don't forget to consider a trip to our Blue Springs Hyundai dealership. Here you'll discover the three best Hyundai SUVs and cars that will help you and your family enjoy the vacation.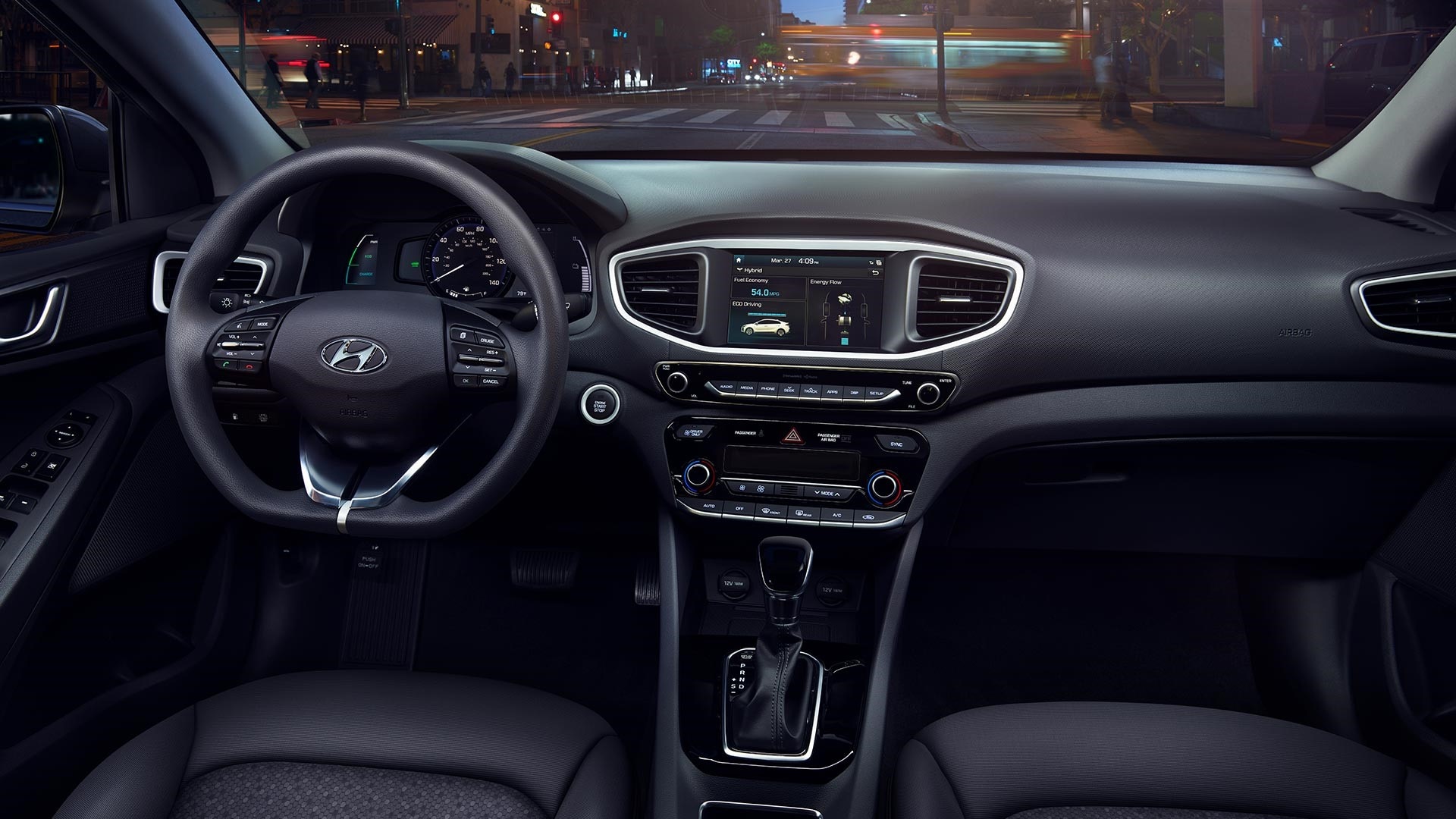 1. 2018 Hyundai Ioniq Hybrid
To save the most on gas money, couples and small families will love the Hyundai Ioniq Hybrid for its superb MPG. As the most fuel-efficient car in America, the 2018 hybrid Ioniq sedan gets a whopping 59 miles to the gallon on the highway, passing many other hybrids in its class. If you're worried about getting stuck in the middle of nowhere with no gas station in sight, then you can relax because the 2018 plug-in model can run entirely on electricity for up to 124 miles—more than enough to get you back to civilization.
Even better, the Ioniq's interior contains many eco-friendly materials that other four-door hatchbacks don't, including five comfy seats, a 7-inch touchscreen, dual automatic temperature control, and an extraordinarily spacious cargo area (maximum of 122.7 cubic feet).
Find a great Hyundai deal on the Ioniq by visiting our dealership near Kansas City before you start planning your next family road trip.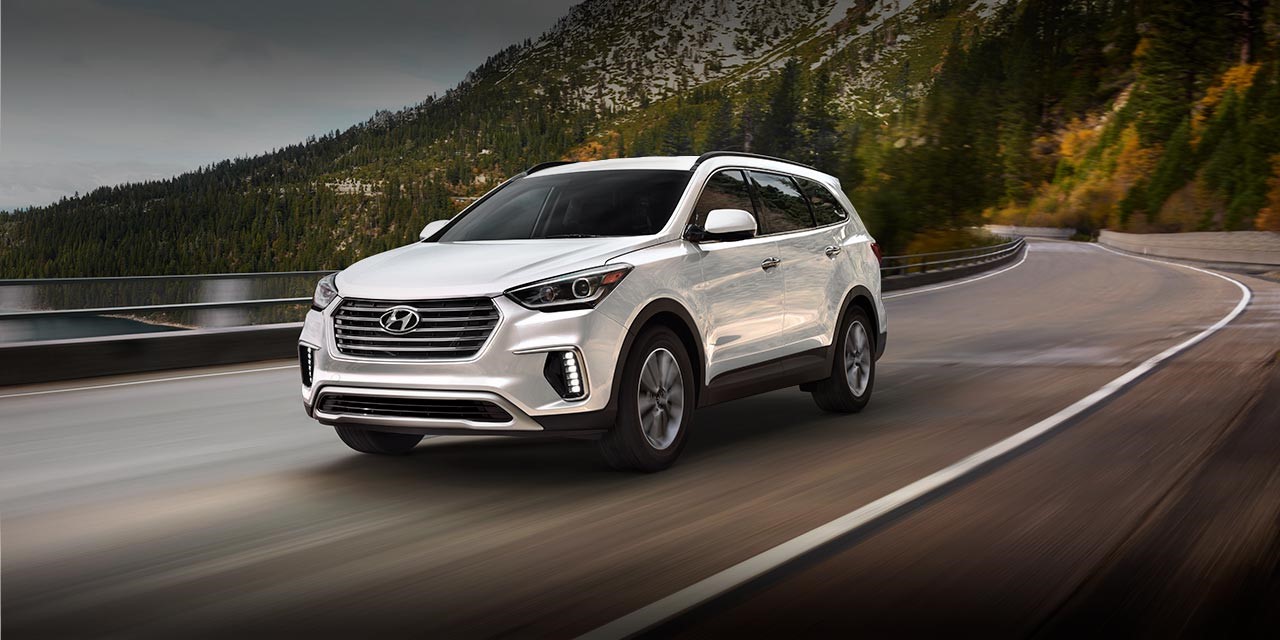 2. 2018 Hyundai Santa Fe
To bring a larger family on your road trip, one of the best midsize SUVs in the country: The 2018 Hyundai Santa Fe. As the largest SUV in Hyundai's lineup, the Santa Fe is certainly large enough to accommodate your entire brood, but it's also more than capable of handling rough terrain with ease. In this SUV, bad weather won't slow you down! It has both front-wheel-drive and all-wheel-drive options. Just request your Santa Fe with the V-6 engine and seven seats to get the most for your money.
Plus, this SUV provides extra comfort and space for everyone and their luggage, camping gear, sporting accessories, pets and more. Relax inside the cabin with its dual-zone climate control and a stereo that's compatible with both Apple CarPlay and Android Auto. The stain-resistant cloth seats are easy to clean, too, so don't fret over spilled pop.
Choose the Santa Fe Sport model if you want to carry just five people. The bigger Santa Fe model features an additional third-row to seat seven people. You can even select the Santa Fe Limited Ultimate if you prefer captain's chairs (max of six passengers).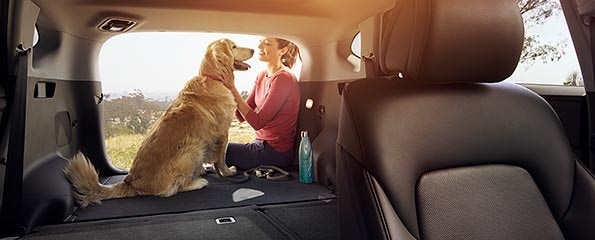 3. 2018 Hyundai Tucson
Maybe you want the extra safety features of an SUV when planning on being on the highway a lot. At the same time, though, you want something affordable that's also good for younger drivers or couples. In that case, consider the Hyundai Tucson, one of the most affordable, yet best-rated compact SUVs out there. With America's Best Warranty and numerous safety awards, it's certainly one of the most reliable SUVs in its class.
Just because this SUV crossover is more economical doesn't make it any less comfortable. The 2018 Tucson also offers an incredible selection of interior features. Enjoy all the latest tech-entertainment features, like Apple CarPlay and Android Auto, an upgraded 8-inch touchscreen display, a premium six-speaker sound system, USB ports, Bluetooth connectivity, and HD Radio with built-in navigation. Plus, get added comfort with heated front and rear seats, as well as a spacious cargo area that is a perfect fit for Fido.
Feeling a little lost now that you're weighing the pros and cons of each type of road-trip vehicle? Bring your worries over to McCarthy Blue Springs Hyundai! Our sales team and auto financing professionals are available to show you the best features of each new Hyundai SUV. Come take a test drive and visualize yourself driving down the open highway. Contact us at (816) 285-3252 or just visit our Blue Springs car dealership at 3000 NW South Outer Road to get started.

Sources & Photos:
https://cars.usnews.com/cars-trucks/hyundai/ioniq
https://cars.usnews.com/cars-trucks/hyundai/santa-fe
https://cars.usnews.com/cars-trucks/hyundai/tucson