Unfortunately for all of us, motor vehicle collisions are a very tragic reality of the world we live in. Almost 1.3 million people across the globe die in vehicle collisions each year, and an additional 50 million are injured or disabled. Unless things change, it is estimated that traffic collision injuries will become the 5th leading cause of death by 2030.
November 19th, or World Day of Remembrance for Road Traffic Victims, commemorates those lost as well as their surviving families, friends and communities. It also provides an opportunity to contemplate how we might put an end to this epidemic. Traveling in inclement weather, particularly snow or ice-covered roads, requires preventative measures and safeguards. Here are 10 steps to take that will protect you on those slick roadways this winter.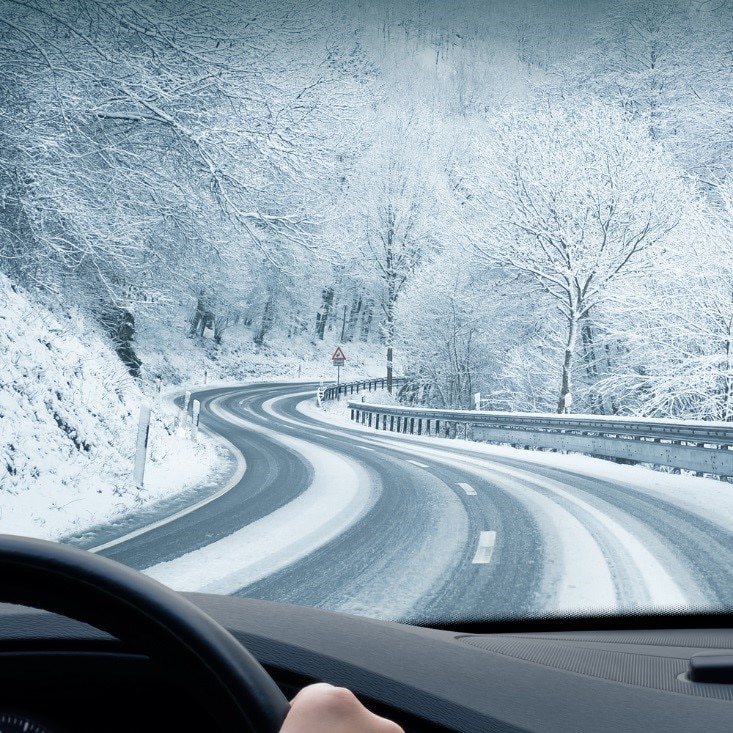 Breaking down during the cold and often treacherous winter months is very dangerous. Have your vehicle checked and serviced by a qualified mechanic. If you live in the Kansas City area, take a pre-winter trip to our Blue Springs Hyundai service center for a thorough inspection.
Clean all snow and ice off of your lights, mirrors, cameras, and sensors. Don't leave any snow or ice on your hood or top of the car, either, as pieces can break off and hit other vehicles while you're driving.
Practice driving carefully on snowy or ice-covered roads that are not populated with other drivers, such as in empty parking lots or rural streets.
Inspect your tires at least once a month and before long road trips. If you plan on using snow tires, have them installed before the Missouri snow flies.
Carry an emergency pack, which should include items like a shovel, broom, ice scraper, sand or kitty litter (in the event you are stuck in the snow), jumper cables, flashlights, traffic triangles, blankets, water, food, and necessary medications.
Check weather, road conditions and traffic before you head out. Familiarize yourself with the directions and let friends and family know what time you plan to arrive. If the conditions are too hazardous, look for alternative routes or postpone/cancel your trip altogether.
Ensure that everyone in your vehicle is buckled up. Make sure all child safety seats are properly installed using LATCH anchors. (Children under 13 should always ride in the backseat.)
Keep your gas tank full. In the event you get stuck in a storm, you'll want the fuel to help you keep the car's cabin warm while you wait for a tow or assistance.
Do not text or engage in any distractive behaviors while driving. Save the convo for later!
Obey speed limits, but drive slower if necessary. If you aren't comfortable driving the speed limit or you're being tailgated by another vehicle, pull over to a safe place and take a deep breath before deciding to continue or head home.
If you aren't confident that your current vehicle will serve you well this winter, it may be time to consider an upgrade to a safer set of wheels. Consider, for example, the 2018 Hyundai Sonata or the 2017 Hyundai Tucson. Both have been issued 5-star safety ratings by the NHTSA and sit atop the IIHS list of safest new vehicles. Best yet, they're available for sale and lease right now at our Hyundai dealership near Kansas City and Lee's Summit, MO!
Contact McCarthy Blue Springs Hyundai at (816) 285-3252 or visit our Blue Springs car dealer at 3000 NW South Outer Road to start test driving before the first snowfall. We can help you find a great Hyundai deal on your preferred vehicle, too! Don't wait for sub-zero temperatures to render your vehicle useless when we're just a short trip away.
Sources:
http://asirt.org/initiatives/informing-road-users/road-safety-facts/road-crash-statistics
http://worlddayofremembrance.org/
https://one.nhtsa.gov/nhtsa/tips/winter/index.html
https://cars.usnews.com/cars-trucks/hyundai/sonata/safety
https://cars.usnews.com/cars-trucks/hyundai/tucson/safety