It's that time of year where school lets out for the summer, and your kids start feeling the effects of boredom. There are only so many things to do in your Kansas City backyard, so why not treat them to a little road-trip action? Before you start planning for your travels, make sure your vehicle can handle the trip. Consider buying or leasing one of these 3 amazing Hyundai vehicles, and your family will feel at home even when they're miles away from their bedroom.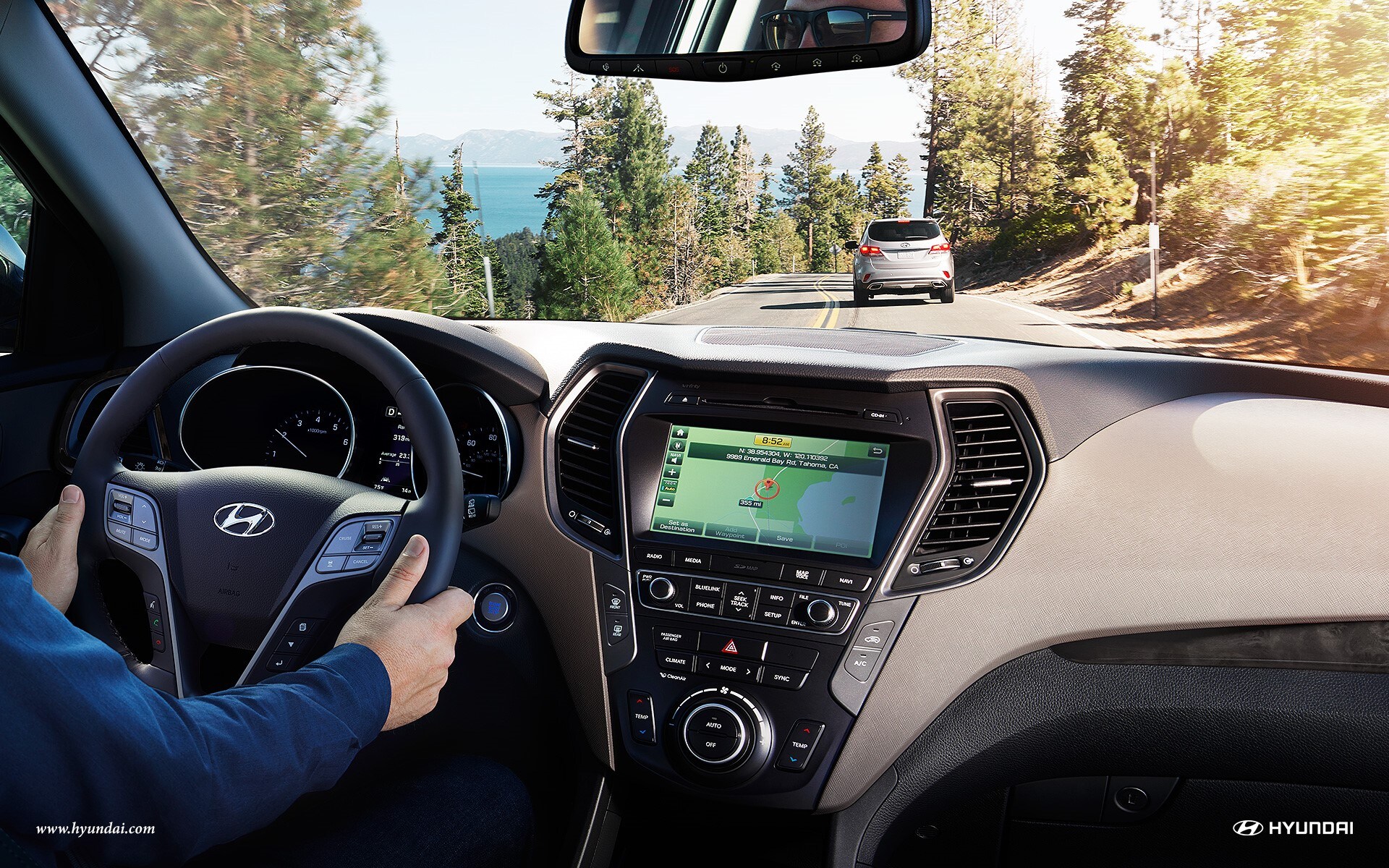 2017 Santa Fe Sport - Photo: hyundaiusa.com
2017 Hyundai Santa Fe Sport
With three available trims (base Sport, Sport 2.0T, and Sport 2.0T Ultimate), the 2017 Santa Fe Sport gives road-trippers comfortable seating for up to five travelers (108 cubic feet of passenger volume) and excellent fuel economy (up to 28 MPG on the highway). Cargo space comes in at 35.4 cu. ft., which is enough for more than a few suitcases, and extends to 71.5 cubic feet with the second row folded down. There's even a hidden storage compartment under the floor.
Your family will love the Santa Fe Sport's built-in features, such as Blue Link®, HD Radio™, and the premium 12-speaker Infinity® sound system that is standard on the 2.0T Ultimate. Power-adjustable front seats offer ample amounts of lumbar support, making those multiple-day road trips even more manageable. Heck, even just driving around Kansas City is more comfortable inside this Hyundai SUV superstar.
Safety features like Blind Spot Detection, Rear Cross-Traffic Alert, and Lane Change Assist are standard additions to the 2.0T and 2.0T Ultimate models, and optional in the base Santa Fe Sport. For the safest family road trip imaginable, we recommend the 2.0T Ultimate version; it comes standard with rear parking sensors and a multi-view rear camera, and can be upgraded to include Lane Departure Warning, Dynamic Bending Light headlights, Smart Cruise Control, and Pedestrian Detection with Automatic Emergency Braking.

2017 Hyundai Ioniq - Photo: hyundaiusa.com
2017 Hyundai Ioniq
Whether you're heading west or east from Kansas City this summer, the 2017 Ioniq will save you money at the pump.
Available in Blue, SEL, and Limited trims, the innovative Ioniq is an achievement in fuel efficiency, offering a combined 58 mpg. With a full-charge range of up to 690 miles, you can drive the Ioniq from our Blue Springs dealership all the way to Denver, New Orleans, or across the northern border without stopping once.
Although it lacks typical SUV-like spaciousness, the 2017 Hyundai Ioniq isn't a mobile sardine can. Passenger volume totals 96.2 cubic feet—more than the Prius and about the same as Honda's HR-V crossover—and cargo space comes in at a luxurious 26.5 cu. ft. Front and rear legroom won't induce knee-banging anxiety in passengers, either.
As is the case with the Santa Fe Sport, you'll find a slew of safety features as both standard and optional across the Ioniq lineup. A rearview camera is fitted into each trim, and optional systems like Forward Collision Warning, Smart Cruise Control, and Lane Departure Warning can be had on the SEL and Limited models. Compatibility with Apple CarPlay™ and Android Auto™, a wireless charging station, and a memory driver's seat round out the most notable interior features you'd find useful on a road trip.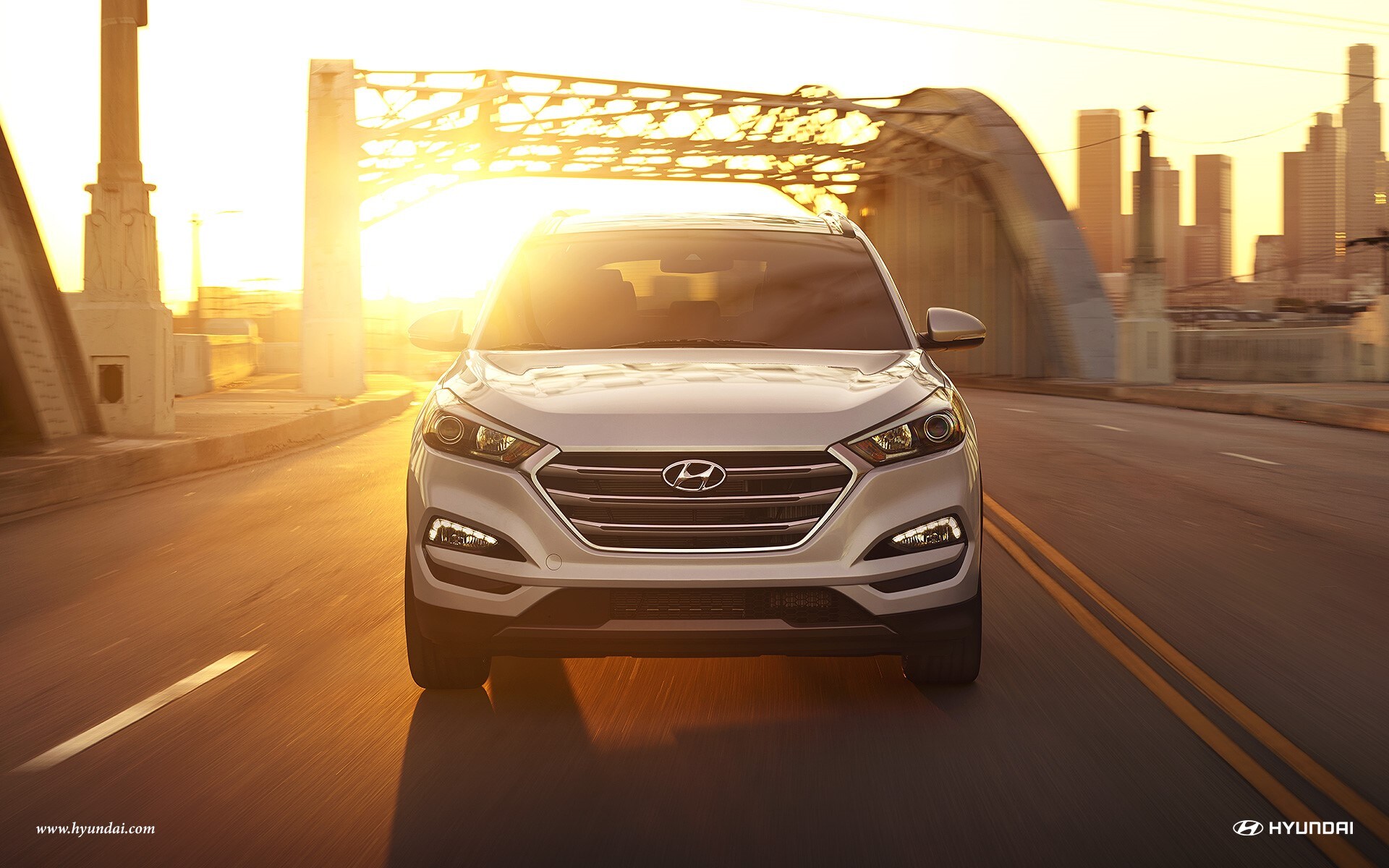 2017 Hyundai Tucson – Photo: hyundaiusa.com
2017 Hyundai Tucson
Variety—that's what the all-new Hyundai Tucson offers its potential owners. A total of six trims are available for this five-seater, including the base SE, top-tier Limited, and fan-favorite Eco.
At the top of the roster is the Tucson Limited. It features a 175-hp engine that helps the SUV break the 30-mpg barrier—the Tucson Eco pushes 32 mpg—when you're traveling on I-35 or I-70. Cargo volume comes in at 31.0 cubic feet with the seats up, and passengers won't feel cramped in its 102.2-cubic-foot cabin. You'll find convenience in the hands-free Smart Liftgate, and your entire family will love the SUV's optional heated rear leather seats when summer fades and winter shows its face, too.
Start Your Road Trip at McCarthy Blue Springs Hyundai
We can't help you decide on your destination, but our Hyundai dealers near Kansas City would be honored to help you get there. Once you've determined where your road trip will take you this summer, stop by our Blue Springs dealership to check out our enormous selection of new Hyundai models and other pre-owned vehicles for sale. From the all-new Tucson to the Santa Fe Sport, we've got it all.
Contact McCarthy Blue Springs Hyundai at (816) 285-3252 or visit our showroom floor at 3000 NW South Outer Road in Blue Springs, MO.

Sources & Photos:
https://www.hyundaiusa.com/santa-fe-sport/index.aspx
https://www.hyundaiusa.com/ioniq-hybrid/index.aspx