Although we never fully embraced The Jetsons and their driving cars, today's vehicles aren't without their own bits of futuristic flourishes. Take some of the newest Hyundai technology, for instance. Not only can drivers control their car from their smartphones, but they can also do it from just about anywhere in the world. What's next? A self-driving all-electric vehicle? Yeah, in your dreams.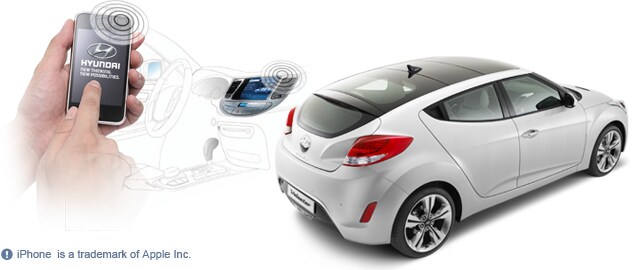 Read on and take a peek at all the incredible bits of Hyundai technology that's currently available in select new Hyundai models, as well as some tech that's coming around the bend.
Hyundai Blue Link

Blue Link is the epitome of convenience thanks to its expansive offering of apps and features, such as the following:
Connected Care – This is where you'll find peace of mind. In the event of a collision, emergency crews will be automatically dispatched to your location. And it comes free for one year on nearly every new Hyundai model!
Service Link (Car Care) – No need to dial our service center in Kansas City; just use Service Link to schedule a repair or Car Care appointment.
Vehicle Health Reports – Receive monthly reports about your vehicle's performance, so you know when maintenance is around the corner.
Remote Access – Use your smartphone to remote start the engine, set cabin climate, lock/unlock, or even locate where you parked the car.
Destination Search – This navigation system is powered by Google to help you discover all those must-visit locations.
Smartwatch Connectivity – The Blue Link app works with Apple Watch and Android Wear watches and offers remote access features.
Geo-fence, Curfew, & Speed Alert – Stay on top of your teen's driving habits by setting restrictions and monitoring their speeds.
Stolen Vehicle Recovery – Helps law enforcement find and locate any Hyundai that's been reported stolen.
Autonomous Emergency Braking
In the event of an immediate threat of collision, Hyundai vehicle's equipped with AEB will stop abruptly to protect drivers and other pedestrians.
Lane Keeping Assist
This Hyundai technology monitors and alerts drivers when they've veered out of their lane.
Blind Spot Detection
Acting as an extra pair of eyes, this system detects vehicles that are in blind spots and notifies the driver.
The Future of Hyundai Technology
We've come a long way from the horse-and-buggy days, but there's still a lot of innovation to come. And Hyundai is leading the charge into the future with some of the following Hyundai technology.
Projected HUD – To reduce the risk of distraction, instrumentation clusters and data will be projected on the windshield right within the driver's line of sight.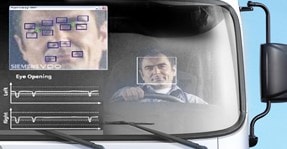 Driver State Monitoring – This bit of tech will monitor the driver's face and determine their wakefulness through eye movements, blinking, facial muscles, and head position. If the driver is visibly distressed or falling asleep, this system will sound an alert and vibrate the seat.
Solar Cell Sunroof – These solar cells won't power the car, but they will provide substantial energy to AC and climate systems.
Nano Glass – How would you like to get rid of windshield wipers? Windshields with Nano Glass might just be your answer to those April showers.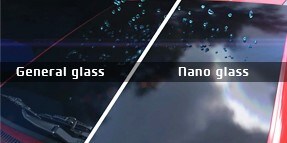 Smart Windows – These keep harmful UV rays out by monitoring and adjusting the amount of light that comes into the vehicle.
Honeycomb Tires – With these specialty never-flat wheels on new Hyundai vehicles, the future of spare tires is looking grim.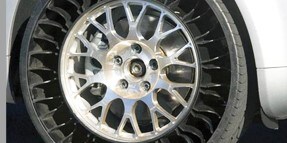 Self-healing Scratch Shield – Special chemicals are added to exterior paint to automatically heal itself when scratched.
Embrace the Future & Buy or Lease a New Hyundai
With a strong dedication to its car owners, it's no surprise that Hyundai has become one of the most trusted manufacturers in the industry. I guess that's what world-class style, sophisticated technology, and affordable pricing get you. Who knew?
If you're ready to make your travels around Kansas City a little more convenient and safe, look at the multitude of Hyundai vehicles for sale and lease at McCarthy Blue Springs Hyundai. From the mid-size Hyundai Sonata to the spacious Santa Fe SUV, our car dealership near KC has got it all. Call us at 877-548-1401 or drive into our showroom at 3000 NW South Outer Road in Blue Springs, MO, to start test driving a brand-new Hyundai.
Sources & Photos:
https://www.hyundaiusa.com/bluelink/index.aspx
http://www.hyundai.com/eu/en/Innovation/Technology/NewTechnology/index.html
http://fortune.com/2016/11/16/hyundai-ioniq-self-driving-car/