Although you may only view us as Blue Springs Hyundai dealers, we're more than that—we're also locals who enjoy Kansas City as much as the next person! So, you can trust us when we say that these are some of the absolute best Kansas City events of 2017. Just because the temperatures are skyrocketing doesn't mean you should deny yourself the pleasure of exploring all of Kansas City's glorious festivals, events, and activities this year.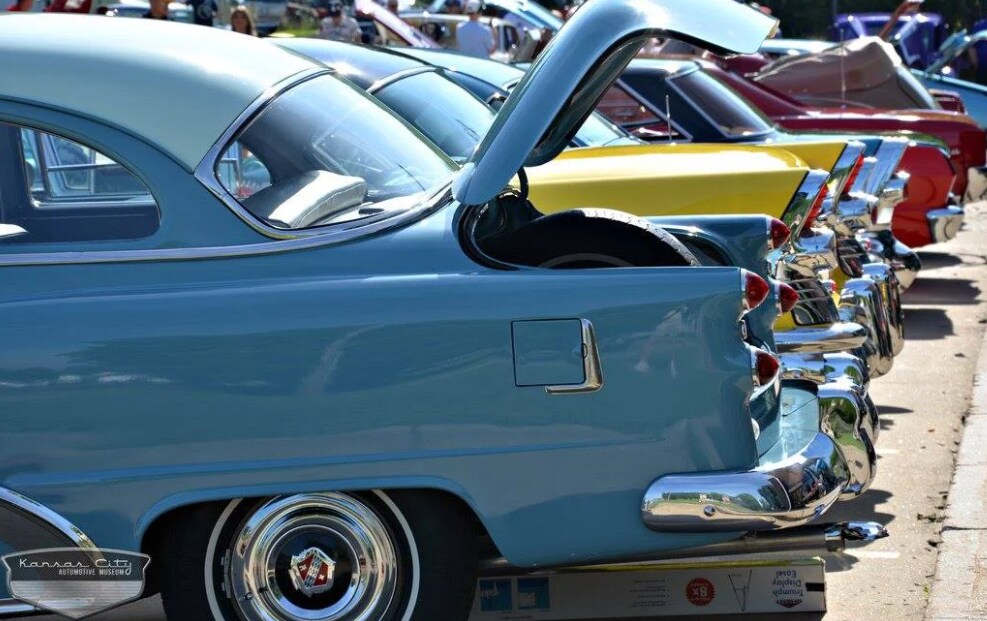 Photo: thegreatcarshow.com


The Great Car Show (Sunday, July 30th)
Held from 9 AM to 3 PM on July 30th, this annual car show is one of the largest in the Midwest, let alone Kansas City. Benefitting the National WWI Museum, the event will include music, food trucks, ridealongs, pin-striping demos, activities, and enough horsepower to choke a horse. All makes and models are welcome to participate, so deck out your Hyundai and showcase it for all the KC public to see!
To sign up for or learn more about this Kansas City auto show, visit thegreatcarshow.com.
Summerfest 2017 (Saturday, August 5th)
The new school year is around the bend, and this year's Summerfest is the perfect opportunity for all school-aged kids to prepare for it. Kansas City Public School students will receive free school supplies, medical physicals, immunizations, and a free bookbag, and the event will also feature live music, activities, games, races, and food.
Summerfest 2017 will begin at 10:00 AM on Saturday, August 5th in Kansas City, MO. Click here for more details.



Photo: bikeforthebrain.org


12th Annual Bike for the Brain (Labor Day Monday, September 4th)
This yearly Bike for the Brain ride is hosted by the charitable organization of the same name, and rider fees go toward local facilities and agencies that support people with mental disabilities and disorders. Ride lengths vary, starting with a one-mile walk and ending with a 67-mile pedal. Start training your calves now!
Save the date for this community bicycle ride in Mission, KS. Visit www.bikeforthebrain.org to sign up for the 8:00 AM start time, and donate to a great cause.
38th Annual Art Westport Festival (Weekend of September 8th – 10th)
Celebrating 38 years of creativity, this weekend-long festival provides artists with the ideal canvas to let loose their imagination. Artists and crafters will line Westport's main streets displaying their paintings, photographs, ceramics, drawings, jewelry, apparel, and more. Although the committee no longer accepts applications to participate, you can still roam those packed streets and shop till you drop.
For more information about this local KC event, head to westportkcmo.com.



Photo: corvetteclubkc.com


Zona Rosa Corvette Show (Saturday, September 9th)
Held at the Zona Rosa Shopping Center in KC, this auto show will display some of the Midwest's finest and shiniest 'Vettes. Head in during the morning to watch owners shine and wax their beauties, then stick around until the afternoon, where judges will award trophies to the best Corvettes of the bunch.
Register your Corvette or read more about the cruise-in and car show here.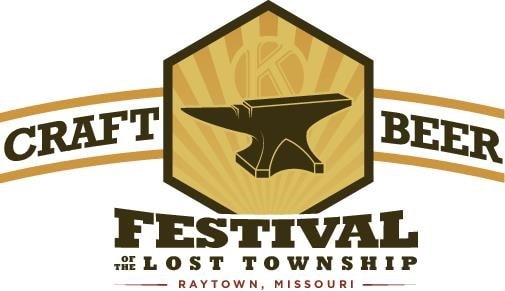 Photo: festivalofthelosttownship.org


Craft Beer Festival of the Lost Township (Saturday, September 16th)
The Missouri city of Raytown isn't lost, but it is certainly a place that deserves to be found this year—especially when the annual Craft Beer Festival kicks off. Paired with live music, food, and coffee will be a bevy of local craft beers, micros, and home brews. Sip and have the time of your life at this 2017 booze fest, and be sure to have a designated driver on hand.
Visit festivalofthelosttownship.org for more event details and ticket prices.
18th Annual Taste of Leawood (Saturday, September 16th)
Held just across the MO-KS border from our Blue Springs dealership, the annual Taste of Leawood event is a foodie's dream come true. With over 30 restaurants and vendors serving fan-favorite dishes, wines, and desserts, this nearby KC event is bound to be the best yet. Don't miss the "nom nom nom" in Leawood this fall!
Follow their Facebook page for more information, including ticket pricing, vendor locations, and event updates.



​Photo: villagewestwinefest.com


Village West WineFest (Saturday, September 16th)
If you haven't noticed, there's a trend brewing around Kansas City on September 16th. And it tops off with the Village West WineFest, KC's premier wine event, which features over 200 wines to taste, a beer garden, fireworks, and a vibrant after-party. Grab a VIP ticket and get the ideal fireworks-watching seat in Schlitterbahn Waterpark.
Buy your tickets and browse the event's planned activities at www.villagewestwinefest.com.
Dogtober Fest 2017 (Sunday, October 22nd)
Autumn is in full swing, and it's the ideal time to let your best buddy out for some fun. This local Blue Springs event will offer your canine pals everything from Frisbees and chew toys to homemade treats and bowlfuls upon bowlfuls of water. If your pup enjoys the lake, let him compete for first place in the Dock Diving competition. If he'd rather sit idly by in a knitted sweater and cap, enter him in the Halloween Costume Contest.
Dog food and cash donations will be accepted on behalf of local animal shelters. Read more about this Blue Springs event at the Jackson County Parks & Rec site.
Prepare for Fall with a New Hyundai
As summer transitions into autumn, our Hyundai dealership can guarantee your transition into a new Hyundai car or SUV to be silky smooth. In fact, with an assortment of amazing Hyundai deals available on 2017 Hyundai models, there's no better time to shop, buy, and lease at McCarthy Blue Springs Hyundai. Contact us at (816) 285-3252 or visit our new & used car dealership at 3000 NW South Outer Road in Blue Springs, MO, to take a test drive.
Sources & Photos:
https://www.kcpublicschools.org/summerfest
https://www.facebook.com/TasteofLeawood
http://festivalofthelosttownship.org/
http://raytownkc.com/history.html
http://www.villagewestwinefest.com/
http://www.schlitterbahn.com/kansas-city
http://www.bikeforthebrain.org/
http://corvetteclubkc.com/club-car-shows/zona-rosa-car-show/
http://www.makeyourdayhere.com/calendar.aspx?eid=147
https://www.thegreatcarshow.com/
http://westportkcmo.com/events/festivals/38th-annual-art-westport-sep-8-2017-sep-10-2017/