As the late Ned Stark of the HBO hit series Game of Thrones once said: "winter is coming." Here in Kansas City, we are right on the cusp of winter and we are certainly feeling the effects. Between the bone-chilling weather, barren trees, and heavy clothing you wouldn't be blamed for thinking that it is already here.
Every year winter presents challenges to those of us that live north enough to feel the full effects. Thanks to technology advancements like space heaters and snow plow trucks we don't experience the same difficulties that our ancestors did, but that doesn't mean we are totally off the hook when it comes to winter preparation.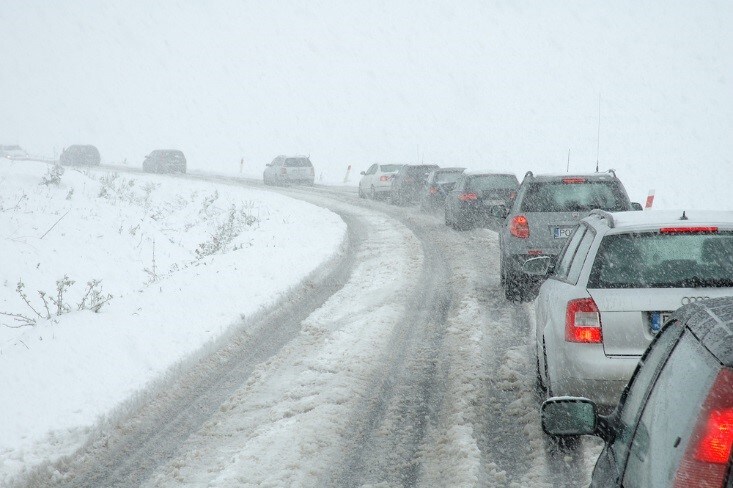 Even though our Midwest region only occasionally sees the heavy snowfall that our northern neighbors experience all winter long, you still need to be prepared for the worst case scenario. That means keeping non-perishable foods and a flashlight with full batteries on hand in case of a power outage, street salt to prevent your driveway or walkways from freezing over, and extra pairs of wool socks at the ready for all of your long treks through the snow.
We here at McCarthy Hyundai Blue Springs, your neighborhood Blue Springs Hyundai dealer, avidly follow the old saying "it's better to be safe than sorry", which is why we wanted to send our amazing community this seasonal reminder of some useful tips that take a little work, but could help make your winter driving go a bit smoother.
Getting Unstuck in the Snow
Getting stuck in the snow (or mud once that snow melts) is a nightmare that almost everybody can identify with. That feeling that hits you when you step on the gas just to have your wheels spin in place and dig you deeper into the snow is one that makes your heart sink.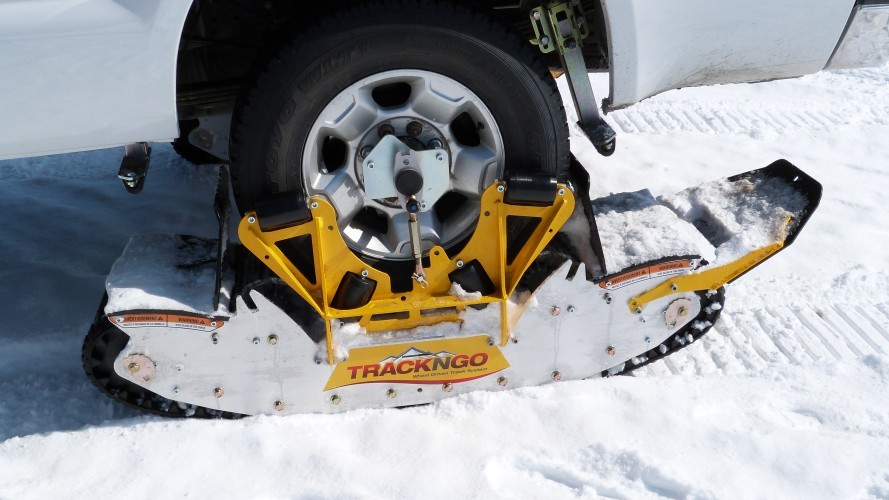 We've seen a wide variety of solutions to this pesky situation, from laying kitty litter to rolling around in the monstrous snow attachments pictured above, but our favorite tool to use in our relatively mild Kansas City climate is a product called the Zip Grip and Go. You apply these zip-tie devices to your wheels and it gives you the traction you need to keep moving, much quicker and easier than any remedy we've seen so far.
Clearing Foggy Windows
Don't you just hate waking up early in the morning, your room is too cold to leave your covers but you power yourself through it, you get changed, eat an uninspiring breakfast, walk out to your car and get in the driver's seat, only to realize that your windows are all fogged over and now you have to sit in the freezing cold and wait for the car to heat up and the fog to clear?
No it isn't the end of the world, or even a legitimate emergency, but it is ultra-frustrating. Get rid of your early morning blues by applying shaving cream to the inside of your windows for a few seconds then wiping it off. The shaving cream works as a preventative defogger that can last up to a few days!
De-icing your Car
Just like the foggy windows, an iced over car can be a real pain to deal with, and unfortunately is most common in the mornings. Scraping ice from your door frame and windshield can be difficult and annoying, so instead mix 3 parts of vinegar with 1 part of water and apply this mixture to your windshield to prevent ice from forming. And for those pesky door frames, a bit of germ-x hand sanitizer should melt the ice quickly without damaging your paint at all.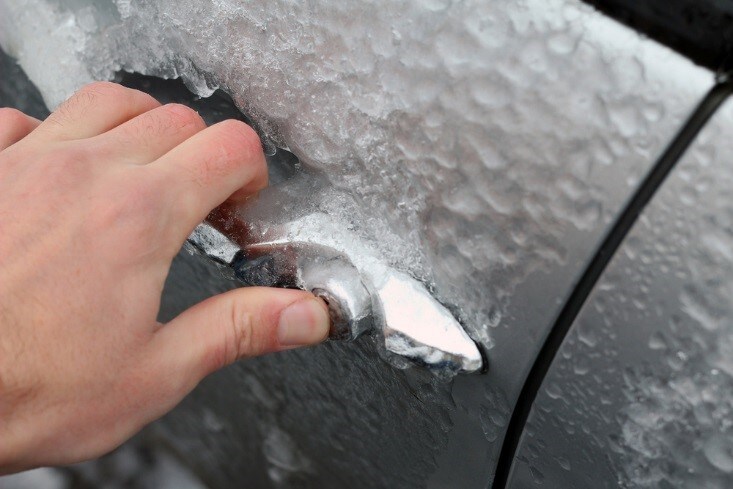 ​
Stay Prepared
No one can predict the future, and most bad situations that we encounter are only bad because we are unprepared for them. That is why it is so important to keep a bag of essentials in your car for those uh-oh moments. Pack a bag with some layers of warm clothes, a few non-perishable snacks, water, an extra phone battery, a flashlight, and a road flare, and you'll be ready for almost any situation on the road.
Get Your Perfect Winter Car at McCarthy Hyundai Blue Springs
Whether you are predicting a white Christmas or a snowless winter, you will need a reliable vehicle to get where you are going. We here at Kansas city's favorite new Hyundai dealer, McCarthy Blue Springs Hyundai, have exactly what you need. Whether you are looking for a new SUV or a used car for sale near Lee's Summit, stop by our showroom located at 3000 NW South Outer Road, Blue Springs, MO 64015 for great service, quality vehicles and low prices!
Sources:
http://www.droold.com/track-n-go-wheel-driven-track-system/
https://www.ziptietraction.com/
http://www.onegoodthingbyjillee.com/2016/01/25-clever-car-hacks-help-survive-winter.html