Kansas City is often overlooked when outsiders name the greatest cities in America. Popular choices like Los Angeles, New York and Chicago dominate the public's mind, mostly due to their size alone. However, no other city in America boasts the balance of large city attractions with small city pride and community that Kansas City does.
We here at McCarthy Blue Springs Hyundai know how lucky we are to live in what is in our opinion, the best city in America. From the bustling night life and the delicious food, to the friendly people and successful sports teams, Kansas City is a great place to call home. We may not be on a coast or have any mountains, but we are a close knit community in one heck of a big city.
World Class Cuisine
First and foremost on the never ending list of reasons to love our city is the food. KC barbecue is the heart of American cuisine. Every sweet, tangy bite of KC Masterpiece barbecue sauce, on top of anything from ribs to chicken wings, brings you right back to your comfort zone. Pair it with Kansas City's own Boulevard beer, and you have just consumed pure happiness.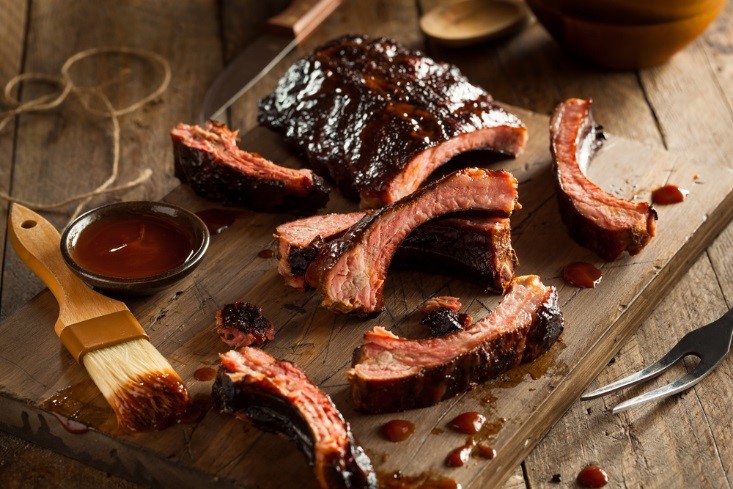 The best part is that our city has over 100 diverse signature Kansas City Barbecue joints, each offering their own take on the only food more American than apple pie. Take your new 2016 Hyundai Sonata down to Gates and Sons Bar-B-Q or Fiorella's Jack Stack Barbecue to taste the most authentic barbecue in America, and pair it with a local pale ale for a satisfying finish to your signature KC dining experience.
Close Knit Community
One of the first things that almost anyone who visits Kansas City notices is how nice and welcoming is the locals are, even to complete strangers. In bigger cities like Boston or Chicago, it's easy to feel like an outsider with so many people and everyone always on the move. In Kansas City, however, everyone is family and everyone is included. Walking down the street you will be greeted by strangers with a friendly wave and a smile. It's something that is often taken for granted, but small gestures like this are what define the city.
Friendly people aren't the only benefit to living in Kansas City. We also boast one of the best Zoos in America, a world-renowned Art museum, and one of the most attractive skylines in the entire Midwest. Kansas City truly is the heart of America, not only in terms of geography, but in spirit as well.
The Famous Power and Light District
Kansas City's Power and Light district alone would be enough to draw tourists from far and wide to the city. The nine-block entertainment complex contains everything from retail stores and bustling bars that stay busy all night, to multiple restaurants with prime outdoor seating accompanied by live music and entertainment acts.

"P and L," as the locals call it, is even more special come playoff time when the one-block outdoor area appropriately named KC Live! fills up with eager fans supporting their favorite sports team. Which brings us to our next reason why Kansas City is one of the best places to live in America….
Best Fan Base in America
Kansas City is often referred to as the soccer capital of America, and for good reason. No city supports their MLS team like Kansas City supports Sporting KC On top of that, the USA national team often trains in our city as well. But that isn't even close to the extent of our fandom. The Royals won the World Series in 2015 thanks in large part to the rabid support they received from the Kansas City faithful, and the Chiefs have long boasted one of the loudest stadiums in the NFL.



From the in-stadium support our teams get and the immense crowds that pack into the Power and Light district, to the die-hards that cheer from out of state, no city matches the pride and support for their sports teams that Kansas City does. Through thick and thin, Kansas Citians stick with their teams and revel in their continued success.
Check Out One of Kansas City's Favorite Auto Dealers, McCarthy Blue Springs Hyundai
At McCarthy Blue Springs Hyundai, we love and support our city with a passion that rivals our passion for Hyundai cars and great service. Stop by our showroom today, conveniently located at 3000 NW South Outer Road Blue Springs, Missouri 64015 to test drive any of our new 2016 Hyundai models or our affordable used cars for sale.
Before you come in, don't forget to take a look at our new Hyundai lease deals and used specials for some of the best deals in the area on quality made cars. Need to get your car serviced? Visit the knowledgeable mechanics at our Service Center for all your service needs, from collision repair to routine maintenance.
The McCarthy Auto Group is Expanding!
Family-owned McCarthy Auto Group has been providing value and exceptional customer service to residents of the Kansas City area for years, and now we're getting a little bigger. We're excited to announce the official opening of the all-new McCarthy Pre-Owned Supercenter in Blue Springs, Missouri, as well as McCarthy Chevrolet Buick GMC in Marshall, MO. This is an excellent opportunity for us to expand upon our history of excellence and bring even more value to local customers.
McCarthy dealerships have always been premier providers of quality used cars for the entire Kansas City Metro area. In order to bring you the best selection and an improved buying experience, we've opened a new location dedicated exclusively to pre-owned vehicles. McCarthy Pre-Owned Supercenter is your new headquarters for some of the finest used cars, minivans, and trucks in Kansas City. With an unsurpassed selection comprised of hundreds of vehicles, there's a fit for everyone at McCarthy at a price you can appreciate.
In search of a new Chevrolet, Buick, or GMC in Marshall, MO? Look no further than McCarthy Chevrolet Buick GMC! McCarthy has a long history of providing top-of-the-line Chevrolet models to our customers in Kansas City, and we're excited to extend our reach to Marshall while adding the latest from Buick and GMC. With this new addition to the McCarthy Auto Group, we're ready to show the residents of Marshall what our KC customers have been raving about for years. Stop by today to experience our outstanding selection and amazing value.