According to JustAnswer.com, the average American spends 7% of their life in a car. Given this figure, it is not surprising that so many of us take the process of driving for granted. Whether it's neglecting to buckle our seatbelt, regularly going 5 miles per hour over the speed limit, or rolling through a stop sign instead of coming to a full stop, we all have broken the rules of the road on more than one occasion.
And how could you not? Americans average 101 minutes of driving per day, every day. It would be crazy to think that anybody could be perfect on the road at all times, but how much danger are we really putting ourselves in on a daily basis? Well, when you consider that cars on average weigh about 4,000 lbs. (or 2 tons) of rigid metal, and we drive them at an average of 30 miles per hour without even getting on the highway, it becomes clear that driving is not as harmless as we sometimes like to think it is.
We here at McCarthy Hyundai Blue Springs, your hometown Hyundai dealer near Kansas City, know that nobody is perfect, but we firmly believe that taking a few extra safety measures can make a world of difference in the event of an accident, especially when children are involved. In honor of Car Seat Safety month, we have compiled this list of safety tips that will help protect the little ones when we are driving less than perfectly.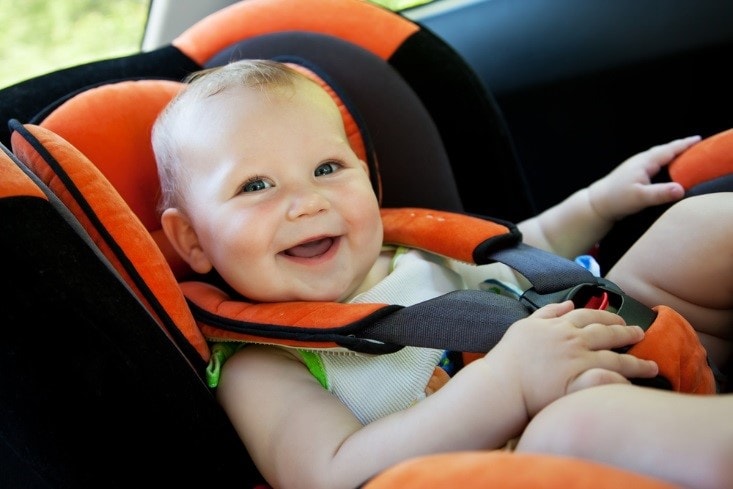 Nobody Plans on a Car Accident
It would be effortless just to say drive safer, especially when a child is in the car, but you already know that and reiterating that here wouldn't solve anything. With the 638 children of ages 12 or younger that died in motor vehicle crashes in 2013 (cdc.gov), it is clear that this is a problem worth solving. So what can we do to make the roads safer for our children? A lot actually.
Install your Car Seat Correctly
According to USA Today, 46% of car seats are being used or installed incorrectly, which could hinder, if not make obsolete, the car seat's safety features. A car seat that is improperly installed could actually pose more danger to the child than if you had not used a car seat at all, so be sure to use the owner's manual when installing your car seat.
Make Sure your Car Seat is Up-to-Date
One of the most common mistakes that parents make with respect to car seat safety is using an expired or out-of-date car seat. If you are like most people, you will buy a new car seat for your first child and keep that same car seat for your second or even third child to use, but this could be a devastating mistake. What most people don't realize is that most car seats expire within six years of their manufacture date, with manufacturers recommending that the car seat be discarded immediately upon expiration.
This is because plastic can erode and become weaker as time goes on, compromising the car seat's structural stability. Avoid buying any secondhand car seats and make sure to take note of your current car seat's expiration date. It may be expensive and inconvenient to replace, but your child's safety is certainly worth it.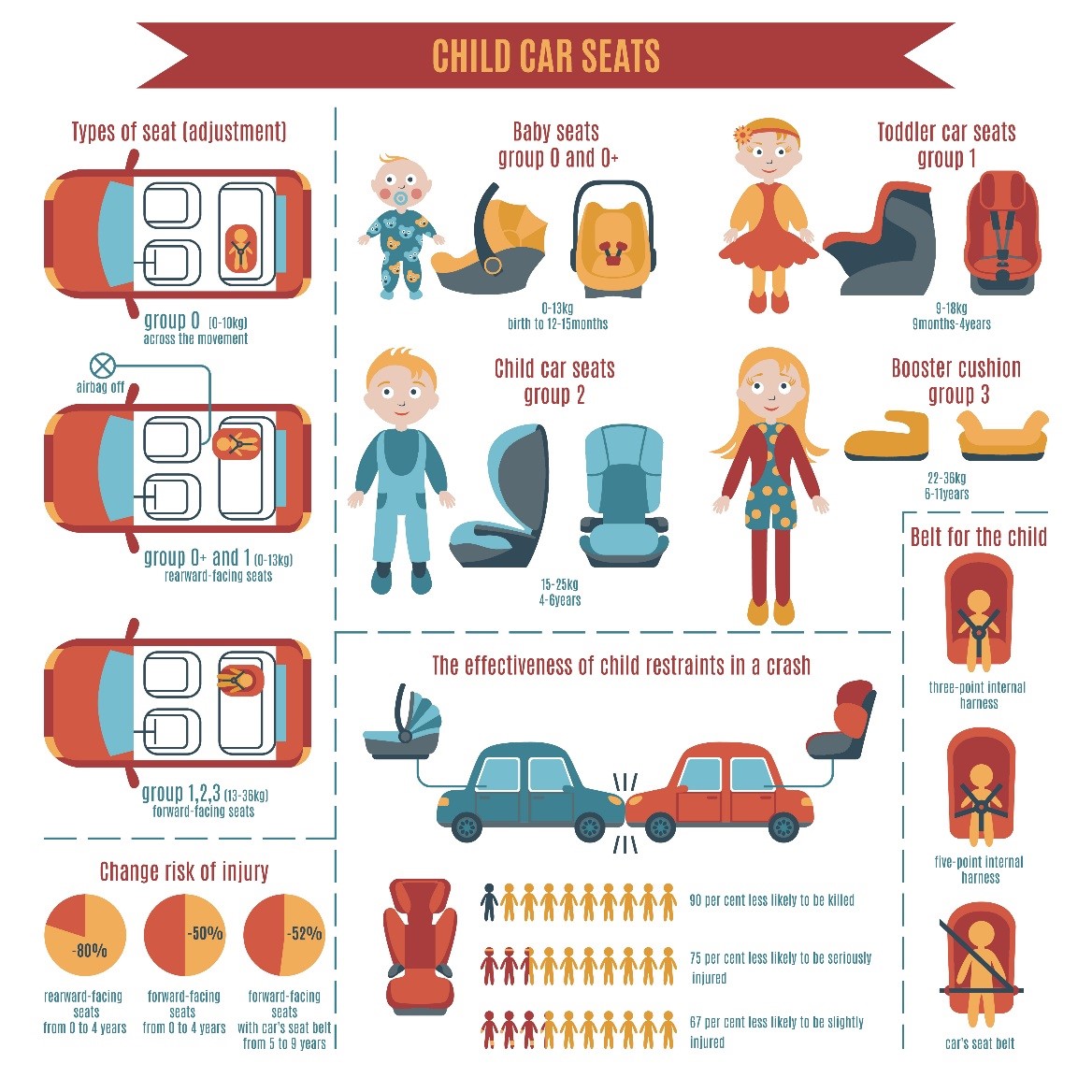 ​
Set Reminders That a Baby is on Board
In the hustle and bustle of day-to-day life, it is easy to focus on what is going on in front of you and tune everything else out. When you are running from store to store completing your long list of errands for the day, you may make a quick stop at a store and forget that your baby is still buckled up in the back. I know, I know, you would never do that, but just to be sure put a note on your car door or dashboard reminding you to check the back seat before exiting your car. It is a small, simple measure to take, but it could end up saving your child from heat exhaustion.
It could also serve as a helpful reminder to drive safely when that jerk of a driver cuts you off in rush hour traffic, or when you get a text from your friend while you're cruising down the highway. All it takes is a moment of inattentiveness to endanger your passengers, so a small reminder placed prominently in your vehicle could make all of the difference.
Don't take your Child out of Car Seats Prematurely
Nine out of 10 parents of children ages 4 to 10 surveyed recently were found to have moved their children out of the booster seat before they were big enough, says Katherine Shaver of The Washington Post. Children need to be at least 4'9 and 80 lbs. for it to be safe to move them out of a car seat or booster seat. If you need help deciding whether it is safe to allow your child to ride without a car seat follow this handy checklist courtesy of BabyCenter.com:
Does he sit all the way back against the car's seat?
Do his knees bend comfortably at the edge of the seat?
Does the lap belt naturally rest below his belly, touching the top of his thighs?
Is the shoulder belt centered across his shoulder and chest?
Can he stay seated like this for the whole trip?
If the answer is yes to each of these questions, you may move your child out of a booster seat.
Discover some of the Safest Vehicles on the Market at McCarthy Blue Springs Hyundai
If you are looking for a safe new vehicle like the 5-star safety rated 2016 Hyundai Sonata, then stop by McCarthy Hyundai Olathe, your favorite local used car dealer near Overland Park. We have a long list of new vehicle specials that present nearly unparalleled value to buyers and financing options that make owning a new car pleasantly affordable. We are conveniently located at 3000 NW South Outer Road, Blue Springs, MO 64015, so come visit us today.