Here at your local Kansas City Hyundai dealer, all of us are looking forward to the holiday season. Our staff and our families can't wait to enjoy all of the many exciting holiday activities throughout the greater Kansas City area.
With so many family-friendly holiday events and activities, our present to you is this handy guide to 2015 Kansas City holiday events. We hope it will help you plan what to do during the holidays with just a click of the mouse. Happy Holidays from our McCarthy Blue Springs Hyundai family to your family.
Country Club Plaza Holiday Light Display, Thanksgiving through Christmas
The Country Plaza once again comes alive with thousands of dazzling lights on every shop, dome, and tower. This can't-miss attraction is a Kansas City holiday favorite.
Downtown Power & Light District Whoville Holidays, weekly from Nov. 28 through Dec. 19
The City Market invites you to dress up as your favorite character from the Dr. Seuss classic How The Grinch Stole Christmas. Little Whos can make holiday-themed crafts, enjoy the children's activity area, and get a delicious candied apple. Take a family photo and enter to win a $100 roast beast certificate from Apple Market.
Experience The 100-ft. Mayor's Christmas Tree At The Crown Center District
The centerpiece of Kansas City's festive holiday cheer is the soaring Mayor's Christmas Tree. Adorned with thousands of lights, this breathtaking Christmas Tree is one of the nation's tallest.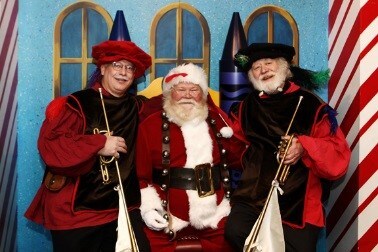 Santa's Gingerbread Station At The Crown Center, through Dec. 31st
Get on board for a delightful new holiday tradition at the Crown Center. Take the Crown Center Express train to the Gingerbread Village, get a photo with Santa, enjoy a new interactive exhibit and much more.
Crown Center Ice Terrace, through 3/13/16
Once again the very popular outdoor ice-skating rink returns to delight young and old at the Crown Center. It's Kansas City's only public outdoor ice rink.
A Charlie Brown Christmas at The Coterie At Crown Center, through 1/3/2016
The entire family will certainly enjoy this wonderful adaptation of the Peanuts classic featuring the music of Vince Guaraldi. The show marks both the 50th anniversary of the TV special of the same name as well as the 65th anniversary of the beloved Peanuts comic strip.
A Spectacular Christmas Show At The Crown Center, through Dec. 23rd
Presented by Musical Theater Heritage, this unique musical event features songs taken from the musical theater. Feel the spirit of Christmas with every tuneful note.
Polar Express Pajama Party, Dec. 11 - 17 At Union Station
Come on down and watch this classic holiday film on the Extreme Screen Theater at Union Station
Kansas City Southern's Holiday Express Train With Santa, Dec. 16 - 20
Get on board this fun holiday train and enjoy a special appearance by Santa.
Kansas City Symphony's Christmas Festival At Helzberg Hall At Kaufman Center, Dec. 20
This popular family tradition returns as the brilliant Kansas City Symphony and Symphony Chorus perform a program of cherished and heartwarming Christmas music. St. Nicholas joins in all the fun.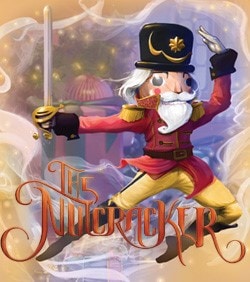 The Nutcracker At The Kauffman Theatre, through Dec. 24
Thrill to the acclaimed Kansas City Ballet's all-new Victorian-themed production of this classic tale. Grand new sets and costumes and new choreography make this a must-see event for the entire family.
A Swinging Kansas City Christmas Featuring Ann Hampton Callaway At Helzberg Hall, Dec. 8
Join the Kansas City Jazz Orchestra and critically acclaimed artist Ann Hampton Callaway as we put some swing into the holiday season with classic Big Band hits.
Kansas City Family Christmas Festival At Helzberg Hall, Dec. 17 - 20
The KC Symphony and Chorus perform a rousing selection of popular Christmas carols and songs of the season. You may even win a special jewelry prize from Helzberg Diamonds!
Spire Chamber Ensemble Presents Handel's Messiah At Helzberg Hall, Dec. 23rd.
The Spire Chamber Ensemble and Baroque Orchestra perform a stirring rendition of Handel's musical masterpiece.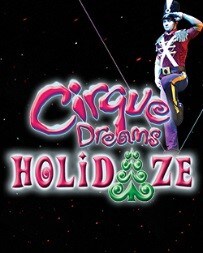 Cirque Dreams Holidaze At The Kauffman Theater, Dec. 29 -30
This remarkable holiday spectacular from the imaginative minds of Cirque d' Soleil is both breathtaking and groundbreaking. It is an incredibly energetic holiday spectacular that can't be missed.
Noon Year's Eve At Union Station's Science City, Dec. 31
This family tradition continues as Science City transforms into a fun and safe place to celebrate the New Year.
New Year's Swinging Eve With The Dave Stephens Band, Dec. 31
Come down to Union Station for this adults-only musical event with libations and great music from the Dave Stephens Band.
New Year's Eve Party At the KC Power & Light District, NYE LIVE!
Get ready for KC's biggest and most flamboyant celebration of the New Year. Enjoy a Times Square ball drop, champagne toast, rockin' DJs, confetti cannons, access to up to 12 bars and nightclubs, and much more.
Celebrate Holiday Savings At McCarthy Blue Springs Hyundai
If you are in the market for a new or used car in Kansas City, head down to our KC Hyundai dealership as we celebrate the holidays with spectacular savings on our entire inventory of new 2015 and 2016 Hyundais. Our Blue Springs Hyundai dealership is your holiday savings headquarters with incredible money saving specials that will make it easy to put a beautiful new Hyundai in your driveway for the holidays. Save even more on our wide selection of Hyundai Certified Pre-Owned vehicles. We're conveniently located at 3000 NW South Outer Road, Blue Springs, MO 64015. Call us today at 877-584-1401.
Sources:
https://www.eventbrite.com/d/mo--blue-springs/events/?crt=regular&page=1&radius=96.5606400369&slat=39.017&slng=-94.2816&sort=date
https://www.visitkc.com/visitors/events/kansas-city-holiday-lights-festivals-events
https://www.visitkc.com/event-detail/whoville-holidays
http://www.powerandlightdistrict.com/index.cfm?page=new-years-eve